Dacia breidt partnerschap met UTMB® uit
Na een succesvol eerste seizoen in 2022 wordt de samenwerking de komende 3 jaar worden uitgebreid en verdiept: Dacia is belangrijkste partner van het UTMB® World Series circuit en titelpartner van de Dacia UTMB® Mont-Blanc trailrunning-evenement.
Dacia blijft exclusieve voertuigenpartner bij UTMB® World Series evenementen in Europa.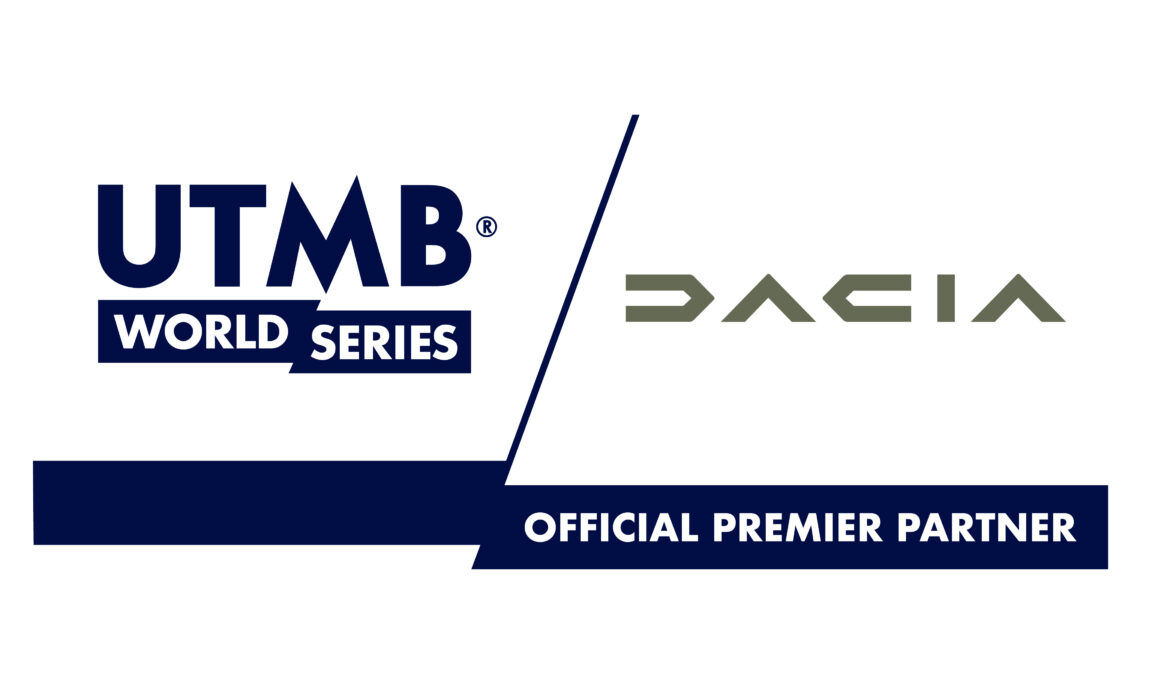 DACIA BECOMES PREMIER PARTNER OF THE UTMB® WORLD SERIES CIRCUIT AND TITLE PARTNER OF THE DACIA UTMB® MONT-BLANC
Dacia has become UTMB® premier partner as well as title partner on the DACIA UTMB® Mont-Blanc, thereby taking its involvement in the UTMB® World Series to the next level. Dacia, as a result, will gain exposure with more prominent branding at events.
The adventure, in other words, will continue. It shows once again that Dacia and UTMB® World Series share similar values – solidarity, daring, team spirit and authenticity.
The trail is all about adventure, pushing your limits, and respecting people and the environment, which is a perfect match for the Dacia brand's territory: Eco-Smart, Robust and Outdoor, Essential but Cool.
The UTMB® World Series circuit and Dacia are also aiming high as regards mobility for all: UTMB® Group aims to enable as many people as possible to enjoy the trail experience and will soon announce plans to expand its CSR action plan to the World Series, building on the action it has taken on the UTMB® Mont-Blanc over the past 20 years. Dacia, for its part, has pledged to offer vehicles that provide the best value for money on the market.
Dacia is becoming title partner on the Dacia UTMB® Mont-Blanc, the most storied and prestigious trail running event worldwide. The star race spans 171 km, climbs 9,963 metres, and circles Mont-Blanc through Italy, Switzerland and France. This race in a class by itself has achieved iconic status around the globe.
DACIA REMAINS EXCLUSIVE AUTOMOTIVE PARTNER ON THE UTMB® WORLD SERIES
As exclusive automotive partner, Dacia provides the UTMB® World Series' organisers with a fleet of vehicles for all trials in Europe. The brand in particular supplies Duster cars, which are well known for their ability to clear obstacles, making them especially suitable for the trails. It also provides Jogger cars with the Sleep Pack from InNature's range of accessories. This pack turns a Jogger into a bedroom in minutes, making it perfect for the teams during the race. Dacia's all-electric Spring is also used on short journeys.
At the Chamonix final, Dacia will contribute to the UTMB® World Series circuit's sustainable mobility plan by supplying a fleet of more than 35 vehicles from its range to cover organisers' requirements (marking the trail, replenishing supplies and providing assistance during the race).
In addition to the fleet of vehicles, a peer-to-peer carpooling platform will launch during Dacia UTMB® Mont-Blanc 2023. Dacia will help promote it as a way of raising awareness and encouraging racers, their assistants and volunteers to use it.